Kategorien
Service
Seitenabrufe

129184059 Seitenabrufe seit dem 30.06.2003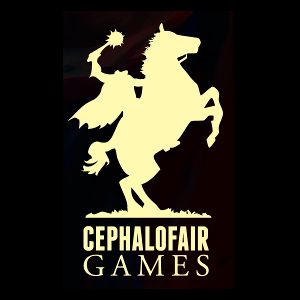 Cephalofair Games
(auf das Logo klicken, um zur Firmen-Website zu gelangen)
You may be wondering about my choice of domain name and exactly what a "cephalofair" is. And I'm afraid I may not have a satisfactory explanation for you, but I will try, even though Yoda doesn't approve of trying.

As for what the word means, well, I can tell you what I think it means, even though I have never come across it in all my years searching the Internet. A very wise man (well, he had a British accent, so maybe he only seemed wise) once told me that a cephalofair was a headless ghost. Like I said, I have yet to find a second source on that, but it does have some semblance of credibility given the root "cephalo" means head. Plus, the man had a long history with old English words and myths.

Plus, I think it just sounds cool, so leave me alone…

Sounding cool is probably the best explanation I can give for adopting it as my moniker, as well. That and the first point about not being able to find it anywhere on the Internet. I find value in being unique, even if it is a little hard to spell.
Warenkorb

Im Moment ist Ihr Warenkorb noch leer. Klicken Sie auf 'Kaufen' oder 'In den Warenkorb legen', um ihn zu füllen.
Newsletter