Kategorien
Service
Seitenabrufe

157866056 Seitenabrufe seit dem 30.06.2003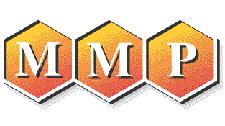 Multi-Man Publishing
(auf das Logo klicken, um zur Firmen-Website zu gelangen)
About MMP :

Perry Cocke
Perry is a policy analyst at the Social Security Administration. He knows that he won't be able to retire on his ASL earnings but in the meantime Perry is our man for the ASL rules. When he answers a rules question it becomes a Perry-sez.

Curt Schilling
Curt is a starting pitcher for the Boston Red Sox. Do you have a great source or a pet-project idea for a module? Drop Curt a line. If you challenge his research, you don't need to be able to hit a 98 mph fastball, you just need to duck under one.

Brian Youse
Brian is a hardware technician at Digex. He also does most of our layout. If you have a problem with your ISP, don't bother calling Brian. But if you like the layout of an ASL product or have a suggestion on graphics or content, he's your man.

Lu Ann Youse
Lu Ann is our able office manager. As might be conjectured, she is Brian's "better half" and we do mean "BETTER half". She handles all the office tasks such as order processing, shipping, inventory control, etc. A huge job and one that every guy in MMP is very grateful for.
Hauptproduktlinien

Advanced Squad Leader (ASL) is a World War II wargame played between two sides (usually one player per side though teams of players may be used) on boards with a 40 meters per hex scale using counters representing a a 5-10 man squad, or a single leader or vehicle. ASL is arguably the most realistic and accurate portrayal of small-medium scale tactical warfare ever produced and below are some of the reasons why:

* The boards on which the action takes place are 'geomorphic' and may thus be rearranged alongside each other in different ways to represent terrain appropriate to the battle being fought.
* The rules give game statistics and historical background notes on every piece of equipment (vehicles and guns) used by each country during the course of the war including when it was introduced and in what numbers.
* Special rules depending on the country being represented give each nation differing national characteristics as regards their fighting skills, equipment, morale level and tactics, such as the Chinese human wave attacks.

The resulting game, while necessarily complex, (and certainly the sight of the rulebook is not for the faint-hearted) is a realistic and playable simulation which is enjoyed by many players around the world who compete with each other in local groups, at national conventions and even Play By E-Mail (PBEM).

If you fancy a go try to contact local players from a gaming club or via the ASL mailing list. Don't be put off by the size of the rulebook or talk of rules discussions - listen to the stories told of battles past and victories won (and lost). It may not look like it but with knowledge of the basic rules (and help from other players) you can pick up the game enough to be fighting your own battles in no time at all. For proof just read the description of my first ever battle - and check out the result :-)

Your only worry then will be how much money it will take to buy all the rules - don't worry you only need the rules and one of the first modules to play.

Welcome to the world of ASL - you may never look back

Nebenproduktlinien

The Grand Tactical Series (GTS) recaptures battles on a grand scale with the color and atmosphere that the great campaigns deserve. Updating Victory Games' popular, playable and accurate Panzer Command system, the series is also created with exquisite historical detail and a game system that allows the players to see the great "Whys" and "What Ifs" as the campaigns unfold.

Nebenproduktlinie

Great Campaigns of the American Civil War is a series of board games depicting several of the most important campaigns in the war's eastern theater. The series is published by Multi-Man Publishing of Baltimore, Maryland. Current titles in the series include:

* Stonewall Jackson's Way (2nd Manassas)
* Here Come The Rebels (Antietam)
* Roads to Gettysburg (Gettysburg)
* Stonewall in the Valley (Shenandoah Valley)
* Stonewall's Last Battle (Chancellorsville)
* On to Richmond (Peninsula Campaign)
* Grant Takes Command (Overland Campaign)

Nebenproduktlinie

The Line of Battle Series represents the next generation of ACW game design. All the unit rosters and paperwork that interfered with the fighting is gone. The typical (and time consuming) multiple fire phases have all been integrated into movement so the action is non-stop.

The first issue of the new wargaming journal from MMP, to be published twice per year.

The Variable Combat System presents a fresh beginning in combat simulation. The Series opener is VCS Salerno, that takes the nearly impossible task of depicting the 1943 Allied invasion of southern Italy and places all of the invading forces on a beautiful mapsheet.
Warenkorb

Im Moment ist Ihr Warenkorb noch leer. Klicken Sie auf 'Kaufen' oder 'In den Warenkorb legen', um ihn zu füllen.
Newsletter