Kategorien
Service
Seitenabrufe

135348877 Seitenabrufe seit dem 30.06.2003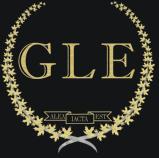 Golden Laurel Entertainment
(auf das Logo klicken, um zur Firmen-Website zu gelangen)
Vision Statement

Golden Laurel Entertainment seeks to join the entertainment world and set new standards in all its product forms. In board games, computer games, role-playing and card games - in all endeavors: Golden Laurel sees itself bringing progress and improvement in quality and playability.
Mission Statement

Golden Laurel Entertainment seeks to create quality entertainment products that people will love, and which both ourselves and the customer will take pride and joy in playing: We intend to:

* Produce clear and coherent rules that maximizes players' freedom.
* Reduce complexity and thus boredom for our players.
* Improve social interaction, creativity and expression between players during gaming.
* Develop exciting settings, worlds and stories that will intrigue our players in every way.
* Expand the boundaries of games and entertainment with innovative ideas and principled approaches to business.
Warenkorb

Im Moment ist Ihr Warenkorb noch leer. Klicken Sie auf 'Kaufen' oder 'In den Warenkorb legen', um ihn zu füllen.
Newsletter