Kategorien
Kataloge
Service
Seitenabrufe

127813304 Seitenabrufe seit dem 30.06.2003
Willkommen im Fantasy En'Counter! Im Augenblick bieten wir 44388 Produkte in 10 Kategorien an. Wir wünschen viel Spaß beim Stöbern und stehen natürlich gerne zur Verfügung!
---
DUCOSIM ! 19.01.2019 (Allgemein)

Saturday, the 19th of January 2019, it is DUCOSIM Time again!

We've got a lot of new games and RPG'S in our inventory, but will only be able to bring a small selection of those.

THIS TIME IT IS IMPERATIVE THAT YOU PREORDER THE STUFF YOU WANT TO BUY OR SEE!!!
THAT GOES DOUBLE FOR RPG STUFF!!!

So - please tell us your wishes and tips.
We have to get all the input we can get to optimize your shopping experience (and our revenue ;)).

Send us our non-binding preorder and we'll bring it along!

(PLEASE - PLEASE use the order system of our page!!! - or we will not see your pre-orders, because they could end up in the spam filter!)


CU all in Amersfoort on the 19th of January!

Cheers - Stefan & Holger
Immer in Bereitschaft - auch am Samstag, Sonntag, Feiertag, mitten in der Nacht - egal ... aber bitte mit Termin! (Allgemein)

Wir sind immer voll im Einsatz und erreichbar!
Am Samstag, am Sonntag, am Feiertag und auch mitten in der Nacht - Egal! -
Jeder Termin ist möglich ...

Wir legen jedem der etwas bei uns abholt, auch noch ein "Extra" in Form eines kleinen Würfel Sets gratis dazu!

Egal was Ihr braucht um Eurem Spiel-Trieb zu frönen .....
Wir sind immer für euch da - Daher gilt weiter:
Auch ohne Ladenlokal ist jederzeit - also auch an Sonntagen, an Feiertagen oder auch mitten in der Nacht, ein Besuch möglich!
- nur ein TERMIN sollte unbedingt im neuen Lager vereinbart werden!
(dann aber gilt: 24 Stunden Service! / 7 Tage Woche!! / 365 Tage im Jahr!!!)

Bitte habt Verständnis dafür, dass ein Termin nur möglich ist, wenn vorab eine (vollkommen unverbindliche!) Ordermail eingegangen ist ....

Dazu einfach (wie gesagt - vollkommen unverbindlich!) den Warenkorb ordentlich voll machen, Wunschtermin mit angeben und die Bestätigung sowohl über die Verfügbarkeit der Artikel, wie auch des Termins abwarten - Dann klappt's auch!!

Immer für Euch da - Euer Fan'En Team
Tel: 0201 786877
oder: 0151 14233766
fanen@fanen.com
---

Anmerkungen:
Artikel ist bereits auf dem Weg zu uns
The Dark Sands takes the game system from Ted S. Raicer's sold-out and critically acclaimed The Dark Valley: The East Front Campaign to the legendary battles of North Africa in WWII. From the most successful British armored operation of the war, Operation Compass, to the climactic battle two year...
Zu kaufen unter der Bestellnummer GMT 1814 für 56,00 EUR (Details).
---
---

June 1940-December 1943, Mediterranean Sea

Standing alone, the British Empire must replenish its strategic bases in Malta and Alexandria by convoys coming for the most part from Gibraltar. Each journey is long and dangerous facing Italian SM-84 torpedo planes and German U-boats. On the other side...
Zu kaufen unter der Bestellnummer HXS 0016 für 44,00 EUR (Details).
---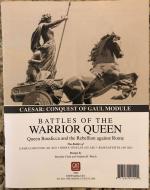 It is AD60, and Governor of Britannia C. Suetonius Paulinus stands ready to deal his final blow against a vicious insurgency in Rome's new province. Inspired by Rome's implacable opponents, the Druids, the remaining fanatical warriors of a two-year insurgency hold out on the island of Anglesey. ...
Zu kaufen unter der Bestellnummer GMT 1805 für 20,00 EUR (Details).
---
June 1944 marked the beginning of one of the greatest battles on Scandinavian soil, Tali-Ihantala. Stalin gave the order to finish up with Finland in order to concentrate on Operation Bagration that had just begun. Subsequently, Soviet forces had to first batter the fortified VKT-line then quickly b...
Zu kaufen unter der Bestellnummer CEVV OaL'E01 für 34,00 EUR (Details).
---
Anmerkungen:
Sonderangebot
Play Andean Abyss today! The linked downloads provide everything needed to play the game with 4 players on line, using playtest versions of the rule book, charts, and a Joel Toppen VASSAL module. Or you can play with just 2 or 3 players using a simplified variant explained in the rule book. (The sol...
Zu kaufen unter der Bestellnummer GMT 1212-18 für 62,00 EUR (Details).
---
Anmerkungen:
Sonderangebot
The latest volume in Volko Ruhnke's COIN Series takes 1 to 4 players into the Afghan conflict of today's headlines, this time in a unique collaboration between two top designers of boardgames on modern irregular warfare. A Distant Plain teams Volko Ruhnke, the award-winning designer of Labyrinth: ...
Zu kaufen unter der Bestellnummer GMT 1310-18 für 64,00 EUR (Details).
---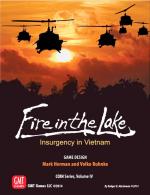 Anmerkungen:
Sonderangebot
Never Get Out of the Boat

Vietnam, 1964. The most wrenching US engagement of the Cold War would be far more than GI versus Charlie. The conflict had set tribesman against nationalist, Buddhist against Catholic, mandarin against villager, and of course Northerner against Southerner—even among ...
Zu kaufen unter der Bestellnummer GMT 1409-18 für 70,00 EUR (Details).
---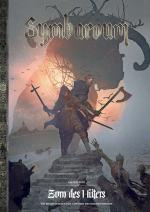 Distelfeste: Zorn des Wächters ist das erste Buch in der Chronik des Dornenthrons. Sie beginnt mit einem Abschnitt, der die Beschreibung Distelfestes aus dem Grundregelwerk sowohl für Spieler als auch Spielleiter erweitert. Danach folgt ein Abschnitt, der nur für die Augen des Spielleiters bestim...
Zu kaufen unter der Bestellnummer PGV SYM09 für 39,95 EUR (Details).
---
When robots are gods, killing humans is fair game.
Explore a grimdark, cyberpunk galaxy where robots are worshipped like gods and humans have no rights. Synthicide sports a streamlined attribute-based rule set with tactical grid combat. Play as a sharper – a drifting criminal traveling the stars,...
Zu kaufen unter der Bestellnummer WPG 001 für 46,00 EUR (Details).
---
Warenkorb

Im Moment ist Ihr Warenkorb noch leer. Klicken Sie auf 'Kaufen' oder 'In den Warenkorb legen', um ihn zu füllen.
Newsletter
News