Kategorien
Kataloge
Service
Seitenabrufe

129775744 Seitenabrufe seit dem 30.06.2003
Willkommen im Fantasy En'Counter! Im Augenblick bieten wir 45282 Produkte in 10 Kategorien an. Wir wünschen viel Spaß beim Stöbern und stehen natürlich gerne zur Verfügung!
---
Elfia - auf dem Schloss zu ARCEN bei Venlo am 21. & 22. September 2019 (Allgemein)

Egal, ob man sich lieber in eine Figur aus Fantasy, Comic, Science Fiction, Steampunk, Anime oder Manga verwandelt; Elfia bietet Fans von Verkleidungen, Cosplay und Fantasy-Rollenspielen genau den richtigen Rahmen und zahlreiche M├Âglichkeiten. Direkt an der deutsch-niederl├Ąndischen Grenze bei Venlo lockt das Festival bereits seit 10 Jahren (2009) Tausende Besucher in phantasievollen und kreativen Verkleidungen aus Deutschland, der Niederlande und Belgien nach Arcen. Das diesj├Ąhrige Motto ÔÇÜGood Faeries, Bad FaeriesÔÇś verspricht wieder eine Vielfalt an Veranstaltungen und beeindruckende Kost├╝me.

Elfia ist mit ├╝ber 180 Acts und Tausenden kost├╝mierten Besuchern das gr├Â├čte Fantasy Festival Europas. Hier k├Ânnen Teilnehmer und Besucher ihrer Phantasie freien Lauf lassen und mit schrillen, elfenhaften oder gar d├╝steren Kost├╝men ├╝berraschen. Ob verkleidet oder nicht; jeder Besucher genie├čt es, die zahlreichen und oft aufwendigen Fantasy Kost├╝me zu bestaunen. Bei der traditionellen Kost├╝mparade wetteifern die sch├Ânsten und schrillsten Verkleidungen um Preise in verschiedenen Kategorien.

Das Festival bietet mit der traumhaften Umgebung nicht nur eine herrlich B├╝hne f├╝r all die ausgefallenen Fantasy Kost├╝me, sondern auch die M├Âglichkeit, die Rolle zu spielen. Gelegenheiten bieten sich bei Elfia Arcen genug: So k├Ânnen Rollenspiel-begeisterte Besucher im LARP-Kampf (live Rollenspiel) aktiv mitspielen, die Soldaten in der ÔÇÜZombie Nerf MissionÔÇś unterst├╝tzen oder w├Ąhrend des Workshops MaGNuM das Schwertk├Ąmpfen erlernen. Auch Steampunk-Fans kommen bei Elfia auf ihre Kosten, so etwa im live Rollenspiel ÔÇÜODC's magische WeltÔÇś oder am Clockwork Carrousel, bei der die Besucher auf einer Reise durch die Zeit an zahlreichen Shows, Workshops, Wettbewerben und sogar einem richtigen Teapot Race teilnehmen k├Ânnen. Eine stilechte Steampunk Tea Party darf nat├╝rlich auch nicht fehlen!

F├╝r Kinder gibt es ebenfalls zahlreiche Mitmach-Aktivit├Ąten: ein Ritterturnier, bei dem man ein echter Ritter werden kann, ein Hobbit-Zeltlager, bei dem man in einer sicheren Umgebung das live Rollenspiel kennenlernt oder sich kost├╝mieren und schminken lassen kann. Geschichtenerz├Ąhler, Feuerspucker, Zauberer und die Greifvogelshow machen den Tag f├╝r gro├če und kleine Besucher zu einem unvergesslichen Erlebnis.

Musikalisch bietet das Festival mit zwei B├╝hnenstandorten und verschiedenen Walking Acts eine bunte Mischung von Folk, mittelalterlicher Musik, Sambakl├Ąngen, Gothic- und Rockmusik.

siehe dazu auch das umfangreiche Programm:

ELFIA ARCEN Programm

Nat├╝rlich sind wir, wie schon seit der ersten 'ELFIA' auf ARCEN, mit dabei!

Wir w├╝rden uns freuen auch ein paar D-L├Ąnder auf der Veranstaltung zu treffen!

Ihr findet unser Zelt mit einem gro├čen Sortiment an RPG's, Board&Card Games, Trading Cards, Miniaturen u.v.m. in unmittelbaren N├Ąhe von Position #22 - siehe Karte ... ganz nah am Geldautomaten - wie praktisch - falls das mobile EC-Ger├Ąt wieder mal ├╝berlastet ist ;-]

Tot ziens! Euer New Fan'En Team ... immer f├╝r Euch da !-]

Gl├╝ck Auf! - Holger & Stefan
Immer in Bereitschaft - auch am Samstag, Sonntag, Feiertag, mitten in der Nacht - egal ... aber bitte mit Termin! (Allgemein)

Wir sind immer voll im Einsatz und erreichbar!
Am Samstag, am Sonntag, am Feiertag und auch mitten in der Nacht - Egal! -
Jeder Termin ist möglich ...

Wir legen jedem der etwas bei uns abholt, auch gerne noch ein kleines "Extra" in Form von ein paar Würfeln gratis mit dazu!

Egal was Ihr braucht um Eurem Spiel-Trieb zu frönen .....
Wir sind immer für euch da - Daher gilt weiter:
Auch ohne Ladenlokal ist jederzeit - also auch an Sonntagen, an Feiertagen oder auch mitten in der Nacht, ein Besuch möglich!
- nur ein TERMIN sollte unbedingt im neuen Lager vereinbart werden!
(dann aber gilt: 24 Stunden Service! / 7 Tage Woche!! / 365 Tage im Jahr!!!)

Bitte habt Verständnis dafür, dass ein Termin nur möglich ist, wenn vorab eine (vollkommen unverbindliche!) Ordermail eingegangen ist ....

Dazu einfach (wie gesagt - vollkommen unverbindlich!) den Warenkorb ordentlich voll machen, Wunschtermin mit angeben und die Bestätigung sowohl über die Verfügbarkeit der Artikel, wie auch des Termins abwarten - Dann klappt's auch!!

Immer für Euch da - Euer Fan'En Team
Tel: 0201 786877
oder: 0151 14233766
fanen@fanen.com
---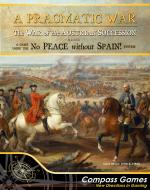 A Pragmatic War is a two-player game simulating the War of the Austrian Succession. The war like its predecessor, the War of the Spanish Succession (excellently portrayed by Don Herndon's No Peace Without Spain!) was fought primarily to determine who would succeed to the throne of a great empire, ...
Zu kaufen unter der Bestellnummer CPG 1067 für 90,00 EUR (Details).
---
Bar-Lev: The 1973 Arab-Israeli War, Deluxe Edition, represents an updated game treatment of the GDW release originally published in 1977, faithfully remastered and updated with this all-new, deluxe edition. Either of the two fronts (the Golan Heights and the Suez Canal) may be gamed separately, or b...
Zu kaufen unter der Bestellnummer CPG 1085 für 120,00 EUR (Details).
---
Death Valley: Battles for the Shenandoah is the seventh installment of the Great Battles of the American Civil War (GBACW) series, published by GMT Games. Eight full battles are included.

Three Battles of the Shenandoah Valley Campaign of 1862
In a campaign still studied in military academies, C...
Zu kaufen unter der Bestellnummer GMT 1909 für 94,00 EUR (Details).
---
This double pack will contain two armies: Russian and Austrian, as well as their own bluff cards, representing their commander in chief. You'll also find brand new strategy cards and new terrains dedicated to these countries. A campaign book will allow you to reenact some of the most famous Napole...
Zu kaufen unter der Bestellnummer OCE 0003 für 30,00 EUR (Details).
---
Bleeding Kansas is a two-player game portraying the politics and violence in pre-statehood Kansas. The Kansas-Nebraska Act of 1854 gave new territories the right to "popular sovereignty," allowing residents to choose whether or not to allow slavery. Within months the stream of settlers to Kansas...
Zu kaufen unter der Bestellnummer DCG 1907 für 70,00 EUR (Details).
---
---

The magic companion to Melee . . . sorcerous combat, in the arena or in the dungeon.

Create your wizard, choose his spells, and go into combat. Zap your foes with fireballs or lightning. Summon giants, dragons, and wolves to destroy them all. Or be subtle and entangle them with magic rope and Sti...
Zu kaufen unter der Bestellnummer SJG 3453 für 16,00 EUR (Details).
---
Last Watch (3 of 6): Having learned that the undead-obsessed Whispering Way was behind the attack on the remote village of Roslar's Coffer, the heroes head to the city of Vigil to alert the goodly Knights of Ozem. The paladins of that city have their own troubles, however, and are inclined to dismis...
Zu kaufen unter der Bestellnummer PZP 90141 für 28,00 EUR (Details).
---
130 new creatures as dangerous as they are interesting and imaginative. For a billion years this Earth has teemed with life. Nature has crafted innumerable species - and thousands more have been shaped by the prior worlds. There is no end, it seems, to the variety of life to be encountered in the Ni...
Zu kaufen unter der Bestellnummer MCG 0168 für 46,00 EUR (Details).
---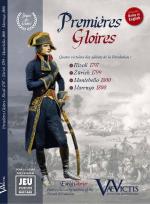 Early Glories: Rivoli – Zürich – Montebello – Marengo

Rivoli 1797 is the conclusion of a maneuver in a centralized position, brilliantly carried out by Bonaparte. Though outnumbered, the French won a decisive victory at the cost of the bloodiest fighting of the entire Italian campaign (1st...
Zu kaufen unter der Bestellnummer CEVV PG für 52,00 EUR (Details).
---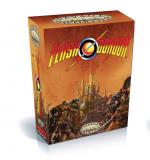 Anmerkungen:
Sammlerstück / Rarität
Here's what you get in this incredible Flash Gordon™ Collector's Box Set: A sturdy collector's box to hold all your books, dice, and Bennies, The Savage World of Flash Gordon™ RPG (192-page hardcover book!), Kingdoms of Mongo Sourcebook (192-page hardcover book!), Tri-Fold Game Master Scre...
Zu kaufen unter der Bestellnummer PIN 11406 für 156,00 EUR (Details).
---
The Kurross Empire emerged from the deep, endless pool of space, dark and undetectable. They crushed Earth's paltry fleet within a week, and broke through the great planetary shield that protected the surface. Bright blue oceans turned to an irradiated wasteland as they bombarded the planet, shred...
Zu kaufen unter der Bestellnummer RRG EV02 für 80,00 EUR (Details).
---
Before we were six. Now we are one. We differ on many points, but on these we agree: Always trust our instincts, always reward loyalty, and always pounce upon minions of the Unseen. Without these tenets, we are no longer worthy of the adoration of Man.

Monarch Trillani Persian von Mau, deceased
...
Zu kaufen unter der Bestellnummer PIN PUG005 für 52,00 EUR (Details).
---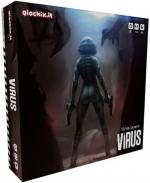 Anmerkungen:
Sonderangebot
A frightening virus, Virus Q, is spreading in the major cities of the planet. Infected people and animals change rapidly, becoming horrible bloodthirsty and almost unstoppable creatures. Our only hope is to find the zero patient and the place where everything originated. There, perhaps, we can find ...
Zu kaufen unter der Bestellnummer GIO V01 für 50,00 EUR (Details).
---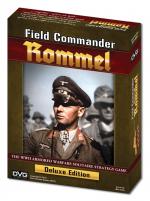 Deluxe Edition: This edition of Rommel has the same content as our original game. The Deluxe version features mounted maps, extra thick counters, and a new taller box.

Rommel was designed by Dan Verssen and was the first game in our "Field Commander" solitaire series of historical strategy board ...
Zu kaufen unter der Bestellnummer DVG DV1-023 für 54,00 EUR (Details).
---
The perfect introduction to Warhammer Fantasy Roleplay, this boxed set includes an introductory scenario designed to teach you how to play, beautiful character portfolios, a guide to the town of Ubersreik and two ten-sided dice.
Zu kaufen unter der Bestellnummer CU7 2401 für 40,00 EUR (Details).
---
Nearly 400 of fantasy's fiercest foes burst from the pages of this enormous 360-page compendium of the most popular and commonly encountered creatures in the world of Pathfinder! From familiar foes like orcs, dragons, and vampires to new enemies like the living-nightmare nilith and the three-headed ...
Zu kaufen unter der Bestellnummer PZP2 2102SE für 80,00 EUR (Details).
---
The Stranger Things Dungeons & Dragons Starter Set contains everything players need to embark on a Stranger Things adventure including the essential rules of the roleplaying game. It's a great way for new as well as seasoned Dungeon & Dragons players to experience the D&D adventure Stranger Things c...
Zu kaufen unter der Bestellnummer WOC 615834 für 42,00 EUR (Details).
---
Anmerkungen:
Sammlerstück / Rarität
"A dark esoteric tabletop roleplaying game about the fall and resurgence of humanity"
Survival is only the beginning...!

In the days when Babylon was the greatest city on Earth, mankind lived in placid ignorance of the grandeur, vastness and horror of the Cosmos. Following cataclysmic event...
Zu kaufen unter der Bestellnummer MOD 51837 für 52,00 EUR (Details).
---
Warenkorb
Newsletter
News