Kategorien
Kataloge
Service
Seitenabrufe

120821735 Seitenabrufe seit dem 30.06.2003



Willkommen im Fantasy En'Counter!

Im Augenblick bieten wir 42949 Produkte in 10 Kategorien an. Wir wünschen viel Spaß beim Stöbern und stehen natürlich gerne zur Verfügung!
---
Spiel '17 ... und wie immer sind wir mit dabei ! Messe Essen 26. bis 29. Oktober 2017 (Allgemein)

Bald schon geht es wieder los - vier Tage Stress, Spaß und jede Menge "zu wenig Schlaf"! Wir entschuldigen uns schon mal vorab für alle Verspätungen beim Versand, beim Service und auch dafür, das wir vom Messe Donnerstag (26.10.) bis zum folgenden Dienstag (einschließlich) keine Besuchstermine im Lager vergeben können.

Die Internationalen Spieltage SPIEL '17 (26.10. - 29.10.16) - die weltweit größte Publikums Show für Spiele - bieten ihren Besuchern die einmalige Möglichkeit, sich umfassend über das gesamte nationale und internationale Spieleangebot zu informieren und dieses einem ausführlichen Test zu unterziehen. Nirgendwo sonst finden Sie die gesamte Spielszene so vollständig versammelt. Verlage, Autoren, Hersteller und natürlich Spieler treffen sich hier einmal im Jahr um Erfahrungen auszutauschen, sich über das Neueste zu informieren und ihre Produkte einer breiten Öffentlichkeit vorzustellen.

Auf einer Fläche von rund 44.100 qm werden Brettspiele aller Art, Kinder-, Gesellschafts-, Familien- und Erwachsenenspiele - sowie Strategie-, Post-, Abenteuer-, Fantasy-, Science-Fiction- und Computerspiele gezeigt. Natürlich fehlen auch die Klassiker Schach, Doppelkopf, Bridge, Go und Backgammon nicht.

Ausnahmslos alle Verlage laden an zahlreichen Tischen zum Mitspielen ein. Animateure erklären Unbekanntes; Wettbewerbe, Kurse und Turniere runden das Programm ab.

Die Internationalen Spieltage SPIEL '17 bieten Erwachsenen, Jugendlichen und Kindern eine kommunikative Erlebniswelt. Hier können Sie sich kurz vor Weihnachten umfassend über das gesamte Spieleangebot informieren und bei Gefallen auch direkt kaufen.

Die COMIC ACTION '17
- ein Muss für alle Freunde dieser Kunstform

Die COMIC ACTION, die im Rahmen der SPIEL stattfindet, gibt einen breiten Überblick über den in- und ausländischen Comic-Markt. Große und kleine Verlage präsentieren ihre Produkte. Bekannte Zeichner zeigen ihre Arbeiten und signieren ihre Werke. Fachverbände und Fachzeitschriften stellen sich vor. Ein großes Comic-Antiquariat lässt die Herzen aller Sammler höher schlagen. Außerdem finden Sie Original Comic Artwork, Poster und Kunstdrucke, T-Shirts, Actionfiguren und alles, was zu dieser Kunstform gehört.

Auch wir sind wieder mit unserem vollen Sortiment dabei - Halle 2 / Stand C120 - wie jedes Jahr zusammen mit CHESSEX - You can never have too much dice!

Nochmal: Das Lager bleibt während dieser Zeit geschlossen.
Also schaut mal am Stand vorbei und kauft kräftig ein!

Wir sehen uns - Glück Auf! Euer Fan'En Team - Immer für Euch da ....
Immer in Bereitschaft ... aber bitte mit Termin! (Allgemein)

Wir sind immer voll im Einsatz und erreichbar! Jeder Termin ist möglich ...

Schickt uns einfach wie üblich eine unverbindliche Bestellung, oder Mail mit Termin-Anfrage, wenn Ihr etwas im Lager abholen wollt.

Wir legen jedem der etwas bei uns abholt, auch noch ein "Extra" in Form des tollen Game Trade Magazines (Wert: 4$) ins Körbchen.

Egal was Ihr braucht um Eurem Spiel-Trieb zu frönen .....
Wir sind immer für euch da - Daher gilt weiter:
Auch ohne Ladenlokal ist jederzeit - also auch an Sonntagen, an Feiertagen oder auch mitten in der Nacht, ein Besuch möglich!
- nur ein TERMIN sollte unbedingt im neuen Lager vereinbart werden!
(dann aber gilt: 24 Stunden Service! / 7 Tage Woche!! / 365 Tage im Jahr!!!)

Bitte habt Verständnis dafür, dass ein Termin nur möglich ist, wenn vorab eine (vollkommen unverbindliche!) Ordermail eingegangen ist ....

Dazu einfach (wie gesagt - vollkommen unverbindlich!) den Warenkorb ordentlich voll machen, Wunschtermin mit angeben und die Bestätigung sowohl über die Verfügbarkeit der Artikel, wie auch des Termins abwarten - Dann klappt's auch!!

Immer für Euch da - Euer Fan'En Team
Tel: 0201 786877
oder: 0151 14233766
fanen@fanen.com
---

The evil Lord Eradikus has all but conquered the galaxy and is now on a victory lap across the sector in his flagship, Eradikus Prime. He may rule with an iron grip, but his most prized artifacts are about to slip through his cyborg claws. You and your fellow thieves have challenged each other to sn...
Zu kaufen unter der Bestellnummer RGS CLA03 für 58,00 EUR (Details).
---
Tomb of Annihilation Board Game is a cooperative adventure design in the same series as Castle Ravenloft that's based on the "Tomb of Annihilation" storyline for Dungeons & Dragons: 5th Edition.

The death curse grows and the souls of the world are in peril! Are you ready for adventure?

In the ...
Zu kaufen unter der Bestellnummer WOC 72816 für 80,00 EUR (Details).
---
Number of Players: 2-5
Age: 10+
Playing Time: 15-20 minutes
Components: 64 Garden cards, 20 Feature cards, 5 player aids, 5 player cubes, score board.

Balancing thoughtfulness and great speed - such is the way of the gardener.

You are a samurai, tasked with upholding the honour of your nobl...
Zu kaufen unter der Bestellnummer OSP SAG1 für 20,00 EUR (Details).
---
Iconic Heroes Set #7 includes five all-new miniatures featuring legendary characters from the Pathfinder role-playing universe: Erasmus, Yoon, Mavaro, Estra, and a phantom! The Iconic Heroes is the latest set release in the award-winning Pathfinder Battles line of miniatures from Paizo Inc. and WizK...
Zu kaufen unter der Bestellnummer WZK 72400 für 30,00 EUR (Details).
---
The Wars of the Roses were fought between the Houses of York and Lancaster for over three decades during the 15th century in England. The houses were both branches of the royal family, therefore the Wars were originally known as "The Cousins' War". Each player represents one of the houses as they fi...
Zu kaufen unter der Bestellnummer SSG 0017 für 16,00 EUR (Details).
---
---
Link des Tages
Wollt Ihr eure Site auch als Link anmelden? Und hier sind noch mehr Links.
---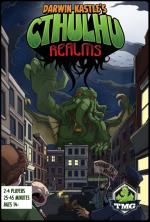 In Cthulhu Realms, each player tries to reduce their opponents to insanity or have more sanity than their opponents when the deck runs out.
Each player starts the game with a small deck comprised of initiates, goons and followers. Five cards from the deck form a row of available cards on the table;...
Zu kaufen unter der Bestellnummer TMG 03007 für 20,00 EUR (Details).
---
Thistle Hold - Wrath of the Warden "The battle for the Throne of Thorns begins in Thistle Hold. It has been said that the town in the shadow of the great forest is like a shielded island located where a foaming ocean breaks against jagged rocks…" The first book in the Chronicle of the Throne of Tho...
Zu kaufen unter der Bestellnummer MOD 50550 für 36,00 EUR (Details).
---
KING OF THE BATTLEFIELD
On February 5, 2439, the Mackie obliterated all opposition during its first combat trial, ushering in a new era of warfare. The BattleMech—King of the Battlefield—was born. BattleMechs reached their pinnacle during the golden age of the Star League. The fall of the Star Leag...
Zu kaufen unter der Bestellnummer CAT 35136 für 40,00 EUR (Details).
---
Talon is a tactical game of space fleet combat between the Terran Confederation and the invading Talonthincanthanadu (Talon) Empire.

Background -
Long hampered by cost and beset by international problems, real space exploration did not seem possible for humanity. Amazing technological breakthr...
Zu kaufen unter der Bestellnummer GMT 1511-17 für 58,00 EUR (Details).
---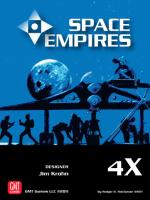 Space Empires is a game in the finest tradition of 4X space games - eXplore, eXpand, eXploit, and eXterminate. Make no mistake. All four "X's" are included in this game. This is a wargame where the purpose of building your empire is not to feel good about your achievement, but to destroy your enemie...
Zu kaufen unter der Bestellnummer GMT 1108-17 für 64,00 EUR (Details).
---
The Ninth World is unlike any other fantasy setting: weird, imaginative, dangerous, and often a bit creepy. The creatures of the Numenera setting are no different, and the Ninth World Bestiary 2 gives you 170 new ones to populate your campaign, with additional details about the Ninth World's complex...
Zu kaufen unter der Bestellnummer MCG 0089 für 42,00 EUR (Details).
---
Fields of Fire is a solitaire game of commanding a rifle company between World War II and Present Day. The game is different from many tactical games in that it is diceless and card based. There are two decks used to play. The Terrain Deck is based on a specific region and is used to build a map for...
Zu kaufen unter der Bestellnummer GMT 0816-17 für 74,00 EUR (Details).
---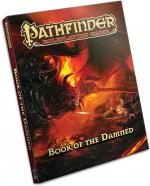 Be it the darkest depths of the demon-haunted Abyss, the apocalyptic realm of Abaddon, or the infernal layers of Hell itself, the denizens of these evil planes of existence have long tempted, tormented, and tortured mortal life. From the lowliest imp to the mightiest demon lord, these realms are rip...
Zu kaufen unter der Bestellnummer PZP 1139 für 46,00 EUR (Details).
---
In Fate of the Elder Gods, players take on the ever-maddening role of cults trying to summon ancient evil and herald the fall of mankind! Each cult is in competition to be first to summon their god, but they all must also repel intrepid investigators working to seal off the gate to beyond with Elder...
Zu kaufen unter der Bestellnummer GTG FEG01 für 74,00 EUR (Details).
---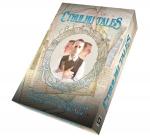 Cthulhu Tales is a storytelling card game for people who enjoy the weird tales of the Cthulhu Mythos, love games and have a sense of humour with a touch of darkness to it...

Incarcerated in a sanatorium, you must convince the staff that you are sane by telling the story of the terrifying events t...
Zu kaufen unter der Bestellnummer CU7 2120 für 28,00 EUR (Details).
---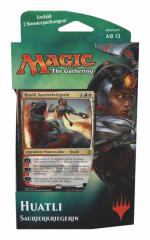 Perfekt geeignet für neue Spieler. Wähle ein Deck, das voll und ganz auf einen von Magics bekanntesten Planeswalkern ausgerichtet ist. Es handelt sich um ein fertiges 60-Karten-Deck, inklusive eines sagenhaft seltenen Planeswalkers, zwei Ixalan Boosterpackungen mit je 15 Karten, eine Strategiehilfe ...
Zu kaufen unter der Bestellnummer WOC 22331H für 16,00 EUR (Details).
---
---
Warenkorb
News