Kategorien
Kataloge
Service
Seitenabrufe

154868679 Seitenabrufe seit dem 30.06.2003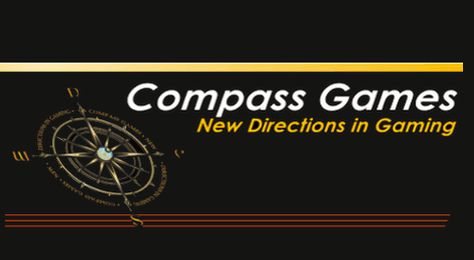 Compass Games
(auf das Logo klicken, um zur Firmen-Website zu gelangen)
Compass Games, LLC. was founded in 2004 by a partnership of veteran gamers. We are dedicated to providing high quality games at affordable prices for all levels of the gaming experience, from casual family and social gaming to hardcore military simulations.
Company Staff

Ken Dingley (partner)

Ken is a native of Australia and now resides in Connecticut. His gaming started back home with his brother playing Russian Campaign by Jedko. His interest has grown to like games at the Operational level (Division and Regiment).

Mark Kalina (partner)

Mark is a gamer who has been playing wargames for over 30 years. Started with Major Campaigns and Battles of General George S. Patton, by RGI, in 1973, and quickly started to gooble up every wargame he could find. Enjoys two players games more so than multiplayer games.

Bill Thomas (partner)

Bill is a game collector and player who has been playing wargames for approximately 25 years. His pet peeve is games that have facing requirements for the units.

Compass Games LLC is actively seeking game submissions from game designers. Currently we are interested in high quality games that portray historically-based military history topics. Please view our design submission guidelines prior to contacting us.
Hauptproduktlinie

First and foremost, Paper Wars is a wargame review magazine. Each issue includes approximately 6 or more detailed game reviews on both new and old wargames. We don't discriminate against the older games here… In addition, each issue includes a full wargame produced in color, incorporating the same high production qualities you've come to expect from Compass.
Warenkorb

Im Moment ist Ihr Warenkorb noch leer. Klicken Sie auf 'Kaufen' oder 'In den Warenkorb legen', um ihn zu füllen.
Newsletter
News