Kategorien
Kataloge
Service
Seitenabrufe

120700213 Seitenabrufe seit dem 30.06.2003



Willkommen im Fantasy En'Counter!

Im Augenblick bieten wir 42876 Produkte in 10 Kategorien an. Wir wünschen viel Spaß beim Stöbern und stehen natürlich gerne zur Verfügung!
---
Elfia - auf dem Schloss zu ARCEN bei Venlo am 23. & 24. September 2017 (Allgemein)

Egal, ob man sich lieber in eine Figur aus Fantasy, Comic, Science Fiction, Steampunk, Anime oder Manga verwandelt; Elfia bietet Fans von Verkleidungen, Cosplay und Fantasy-Rollenspielen genau den richtigen Rahmen und zahlreiche Möglichkeiten. Direkt an der deutsch-niederländischen Grenze bei Venlo lockt das Festival bereits seit 2009 Tausende Besucher in phantasievollen und kreativen Verkleidungen aus Deutschland, der Niederlande und Belgien nach Arcen. Das diesjährige Motto 'Good Faeries, Bad Faeries' verspricht wieder eine Vielfalt an Veranstaltungen und beeindruckende Kostüme.

Elfia ist mit über 180 Acts und Tausenden kostümierten Besuchern das größte Fantasy Festival Europas. Hier können Teilnehmer und Besucher ihrer Phantasie freien Lauf lassen und mit schrillen, elfenhaften oder gar düsteren Kostümen überraschen. Ob verkleidet oder nicht; jeder Besucher genießt es, die zahlreichen und oft aufwendigen Fantasy Kostüme zu bestaunen. Bei der traditionellen Kostümparade wetteifern die schönsten und schrillsten Verkleidungen um Preise in verschiedenen Kategorien.

Das Festival bietet mit der traumhaften Umgebung nicht nur eine herrlich Bühne für all die ausgefallenen Fantasy Kostüme, sondern auch die Möglichkeit, die Rolle zu spielen. Gelegenheiten bieten sich bei Elfia Arcen genug: So können Rollenspiel-begeisterte Besucher im LARP-Kampf (live Rollenspiel) aktiv mitspielen, die Soldaten in der 'Zombie Nerf Mission' unterstützen oder während des Workshops MaGNuM das Schwertkämpfen erlernen.
Auch Steampunk-Fans kommen bei Elfia auf ihre Kosten, so etwa im live Rollenspiel 'ODC's magische Welt' oder am Clockwork Carrousel, bei der die Besucher auf einer Reise durch die Zeit an zahlreichen Shows, Workshops, Wettbewerben und sogar einem richtigen Teapot Race teilnehmen können. Eine stilechte Steampunk Tea Party darf natürlich auch nicht fehlen!

Für Kinder gibt es ebenfalls zahlreiche Mitmach-Aktivitäten: ein Ritterturnier, bei dem man ein echter Ritter werden kann, ein Hobbit-Zeltlager, bei dem man in einer sicheren Umgebung das live Rollenspiel kennenlernt oder sich kostümieren und schminken lassen kann. Geschichtenerzähler, Feuerspucker, Zauberer und die Greifvogelshow machen den Tag für große und kleine Besucher zu einem unvergesslichen Erlebnis.
Musikalisch bietet das Festival mit zwei Bühnenstandorten und verschiedenen Walking Acts eine bunte Mischung von Folk, mittelalterlicher Musik, Sambaklängen, Gothic- und Rockmusik.

Natürlich sind wir, wie schon seit der ersten 'ELFIA' auf ARCEN, mit dabei!
Wir würden uns freuen auch ein paar D-Länder auf der Veranstaltung zu treffen!

Ihr findet unser Zelt mit einem großen Sortiment an RPG's, Board&Card Games u.v.m. in unmittelbaren Nähe von Position #21 - siehe Karte ... ganz in der Nähe des Geldautomaten - wie praktisch - falls das mobile EC-Gerät wieder mal überlastet ist ;-]

Tot ziens! Euer New Fan'En Team ... immer für Euch da !-]
Glück Auf! - Holger & Stefan
DUCOSIM ! 23.09.2017 ! (Allgemein)

Saturday, the 23th of September 2017, it is DUCOSIM Time again!

Again, it is time for me (Stefan) to come to the DUCOSIM alone and only with my own "little" car.
Holger will be on the ELFIA II in Arcen.

We've got a lot of new games and RPG'S in our inventory, but will only be able to bring a small selection of those.

THIS TIME IT IS IMPERATIVE THAT YOU PREORDER THE STUFF YOU WANT TO BUY!!!
THAT GOES DOUBLE FOR RPG STUFF!!!

So - please tell us your wishes and tips.
We have to get all the input we can get to optimize your shopping experience (and our revenue ;)).

Send us our non-binding preorder and we'll bring it along!

(PLEASE - PLEASE use the order system of our page!!! - or we will not see your pre-orders, because they could end up in the spam filter!)


CU all in Amersfoort on the 24th of September!

Cheers - Stefan
Immer in Bereitschaft ... aber bitte mit Termin! (Allgemein)

Wir sind immer voll im Einsatz und erreichbar! Jeder Termin ist möglich ...

Schickt uns einfach wie üblich eine unverbindliche Bestellung, oder Mail mit Termin-Anfrage, wenn Ihr etwas im Lager abholen wollt.

Wir legen jedem der etwas bei uns abholt, auch noch ein "Extra" in Form des tollen Game Trade Magazines (Wert: 4$) ins Körbchen.

Egal was Ihr braucht um Eurem Spiel-Trieb zu frönen .....
Wir sind immer für euch da - Daher gilt weiter:
Auch ohne Ladenlokal ist jederzeit - also auch an Sonntagen, an Feiertagen oder auch mitten in der Nacht, ein Besuch möglich!
- nur ein TERMIN sollte unbedingt im neuen Lager vereinbart werden!
(dann aber gilt: 24 Stunden Service! / 7 Tage Woche!! / 365 Tage im Jahr!!!)

Bitte habt Verständnis dafür, dass ein Termin nur möglich ist, wenn vorab eine (vollkommen unverbindliche!) Ordermail eingegangen ist ....

Dazu einfach (wie gesagt - vollkommen unverbindlich!) den Warenkorb ordentlich voll machen, Wunschtermin mit angeben und die Bestätigung sowohl über die Verfügbarkeit der Artikel, wie auch des Termins abwarten - Dann klappt's auch!!

Immer für Euch da - Euer Fan'En Team
Tel: 0201 786877
oder: 0151 14233766
fanen@fanen.com
---

Kreaturen der Wildnis
Die Garou sind nicht die einzigen wechselhaften Kreaturen, die die Welt durchstreifen. Andere Gestaltwandler jagen an Orten, die die Wölfe nicht betreten, von den finsteren Ozeanen bis zu den tiefsten Dschungeln, oder suchen nach verbotenen Wahrheiten, um die Geheimnisse, die ...
Zu kaufen unter der Bestellnummer ULI 80012 für 49,95 EUR (Details).
---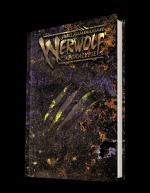 "Wir sind die letzte Chance, die diese Welt hat. Wir sind ihr Schild und ihr Speer, Hüter ihrer Geheimnisse, Bewahrer ihrer Gesetze und der gerechte Zorn, der die Diener des Wyrms zurückschlägt.Wir wechseln unsere Haut, um unter Menschen wie unter Bestien zu wandeln. Wir sind Werwölfe!"

Werwolf –...
Zu kaufen unter der Bestellnummer ULI 80010 für 79,95 EUR (Details).
---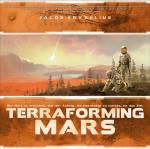 Anmerkungen:
Sammlerstück / Rarität
"TERRAFORMING MARS" ist ein fantastisches Spiel. Es gibt den Spielern die Möglichkeit, den Weg der Menschheit zu ihrer größten Leistung mitzubeschreiten: Die Erschaffung einer neuen Welt. Leben auf den Mars zu bringen und den Mars zum Leben zu erwecken! Viel Spaß!"
- Dr. Robert Zubrin, Präsident de...
Zu kaufen unter der Bestellnummer SKV 1021 für 90,00 EUR (Details).
---
Raiders of the North Sea is set in the central years of the Viking Age. As Viking warriors, players seek to impress the Chieftain by raiding unsuspecting settlements. Players will need to assemble a crew, collect provisions and journey north to plunder gold, iron and livestock. There is glory to be ...
Zu kaufen unter der Bestellnummer RGS RNS01 für 42,00 EUR (Details).
---
From Wyrd Miniatures, set in the Malifaux Universe comes a new style of game play with "Through The Breach". A Malifaux role playing game where one player takes on the role of the Fatemaster, their duty is to craft the legends of the other players, narrate the story of Malifaux in his own vision, an...
Zu kaufen unter der Bestellnummer WYM 30107 für 52,00 EUR (Details).
---
---
Link des Tages
Wollt Ihr eure Site auch als Link anmelden? Und hier sind noch mehr Links.
---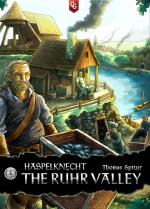 In Haspelknecht: The Ruhr Valley, an expansion for Haspelknecht, coal mining has now become an inherent and lucrative business for farmers in the Ruhr valley. The tunnels are dug deeper and longer through the use of iron. Water channels are implemented to help drain the pit water. Most of the popula...
Zu kaufen unter der Bestellnummer QUG HK02 für 22,00 EUR (Details).
---
In the cooperative, press-your-luck game Hotshots, crews of 1 to 4 players take on the roles of wildfire fighters — crew boss, spotter, swamper, and sawyer — with special abilities, then roll dice on burning terrain tiles to match the combinations shown on those tiles. The more faces they roll, the ...
Zu kaufen unter der Bestellnummer FSG HS01 für 32,00 EUR (Details).
---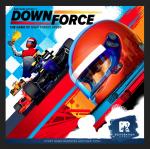 High-stakes bidding on million-dollar race cars. Frantic bets placed in secret even as the cars race around the track. And to the victor, the biggest purse of all. But in the world of motor racing, the margin between victory and defeat can be a single moment: a steep banked turn, tires screaming and...
Zu kaufen unter der Bestellnummer RESG DF01 für 38,00 EUR (Details).
---
Master of Orion: The Board Game takes you to the world of the legendary strategy video game. You lead one of the nations that will face each other in outer space confrontation. The destinies of secretive Darloks, genius Psilons, universal humans, and many others will depend on your actions. Manage y...
Zu kaufen unter der Bestellnummer HBW MO01 für 32,00 EUR (Details).
---
Take to the high seas as the captain of your very own pirate ship. Seek out valuable merchant ships and raid them for their goods! Hire new crew, upgrade your ship, and give your treasure to the Pirate King for fame and glory!
Rattle, Battle, Grabthe Loot takes the fun of rol­ling dice and combines...
Zu kaufen unter der Bestellnummer POR 0346 für 52,00 EUR (Details).
---
In Walk the Plank!, players represent the worst pirates in a captain's crew. The captain has rounded you all up because you're all lazy and stupid and simply not worth the rum and loot you get paid. That said, the captain has decided he's willing to keep two of you in his crew. To prove you're worth...
Zu kaufen unter der Bestellnummer MDG 4319 für 22,00 EUR (Details).
---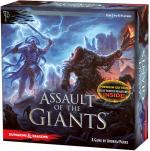 WITH FULLY PAINTED MINIATURES

Based on the story first presented in the Storm King's Thunder adventure from Dungeons & Dragons, Assault of the Giants is a new board game designed by Andrew Parks for 3-6 players. Players will need to command armies of giants as they wage war throughout northwest F...
Zu kaufen unter der Bestellnummer WOC 72185PE für 134,00 EUR (Details).
---
The year is 2078. The worlds' megacorporations straddle the sprawls of the Sixth World, goliaths that intimidate even nations as they suck in souls in their drive for the almighty nuyen. Between the cracks, shadowrunners carve out a living as deniable and disposable assets that megacorps fire at eac...
Zu kaufen unter der Bestellnummer CAG 27790 für 28,00 EUR (Details).
---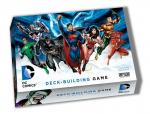 Batman! Superman! Wonder Woman! Aquaman! The Flash! Green Lantern! Cyborg! The Justice League of America is ready for action – are you? Fight the never-ending battle for truth, justice, and peace in the DC Comics Deck-Building Game!

To start the game, each player chooses one of the seven over-siz...
Zu kaufen unter der Bestellnummer CRYE 1352 für 38,00 EUR (Details).
---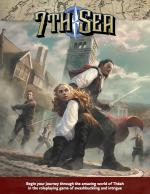 7th Sea is a tabletop roleplaying game of swashbuckling and intrigue, exploration and adventure, taking place on the continent of Theah, a land of magic and mystery inspired by our own Europe. Players take the roles of heroes thrown into global conspiracies and sinister plots, exploring ancient ruin...
Zu kaufen unter der Bestellnummer JWP 7001 für 56,00 EUR (Details).
---
"Get the hell off the beach! If you stay you are dead or about to die!"
Col. George Taylor, US 16th Infantry

D-Day at Omaha Beach (3rd Printing - Includes new Mounted Game Board! ) recreates America's most bloody and heroic day of World War II. In this solitaire game from the designer of the sol...
Zu kaufen unter der Bestellnummer DCG 1018 für 74,00 EUR (Details).
---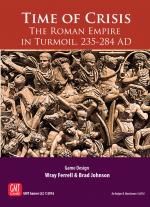 During the Crisis of the Third Century, the Roman Empire nearly collapsed in the face of calamitous internal and external strife, including continuous civil war and barbarian invasions from all directions. Beginning with the assassination of Emperor Alexander Severus, a period of 50 years saw nearl...
Zu kaufen unter der Bestellnummer GMT 1610 für 64,00 EUR (Details).
---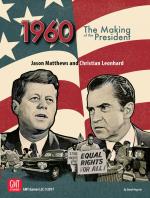 Winner of the 2008 International Gamer Awards best two-player strategy game and nominated for numerous other awards, 1960: Making of the President is widely recognized as the best U.S. presidential election game ever published. Of course, the inspiration for this design derives from GMT's blockbus...
Zu kaufen unter der Bestellnummer GMT 1706 für 84,00 EUR (Details).
---
World War II began when the German battleship Schleswig-Holstein opened fire in the early morning hours of 1 September 1939. The war started on the Baltic Sea, and some of its very last actions took place there as well.

Sea of Iron is a complete Second World War at Sea boxed game based on actions...
Zu kaufen unter der Bestellnummer APL 0614 für 78,00 EUR (Details).
---
Who You Gonna Call?
Building on its highly-regarded predecessor, this massive stand-alone expansion has 1-4 players taking on the roles of the Ghostbusters as they investigate the Mood Slime that has flooded the city, causing earthquakes and riots in an attempt to bring Vigo and his minions back. I...
Zu kaufen unter der Bestellnummer CRYE GBTB02 für 86,00 EUR (Details).
---
"Sanzen-sekai no karasu wo koroshi, nushi to asane gam shitemitai" (translated as "I'd kill all the crows in the world to sleep with you in the morning") is an old song sung at a red-light district in the mid-1800s by one guest: Takasugi Shinsaku, a central figure of the early Meiji Restoration who...
Zu kaufen unter der Bestellnummer ES4 CO01 für 20,00 EUR (Details).
---
Based on the hilarious "Anatomy Park" episode, each player in Rick and Morty: Anatomy Park attempts to construct the world's greatest theme park inside of a homeless guy named Reuben. Players build while battling both monstrous diseases and fellow park-builders with creative differences concerning h...
Zu kaufen unter der Bestellnummer CRYE RM01 für 30,00 EUR (Details).
---
The job of a mafia driver is to bring home the loot… and do it fast!

Being the wheelman for a mafia crime organization is an exciting life. You make dangerous runs across the border to help bring home the hard earned fruits of the gang's labor. However, this is no Sunday drive. Rival organization...
Zu kaufen unter der Bestellnummer CMN GRB01 für 74,00 EUR (Details).
---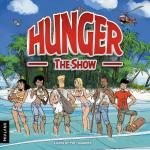 Casting call for the reality show HUNGER!

Are you ready for the adventure of a lifetime? Do you have the wits to survive, with other participants, on a deserted tropical island? Or simply want to win $1,000,000? If so, HUNGER is searching for self-reliant contestants to attempt this bold adventur...
Zu kaufen unter der Bestellnummer PHX HU01 für 24,00 EUR (Details).
---
Onitama is a two-player, perfect information abstract game with a random starting set-up. On a 5x5 board, both players start with five pawns on their side, with the main pawn in the middle.

Each player has two open cards that each display a possible move for any of his pieces. There is a fifth ca...
Zu kaufen unter der Bestellnummer ACW ONI01 für 30,00 EUR (Details).
---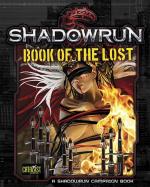 No Longer Hidden
The Bastard, upright. A man in clown makeup stands in a broken skyraker window over another man on the verge of a long plummet. Near the clown's hand, a white rose. Opportunity, adventure, but also mania and frenzy. 404, upright. A woman crouches on the edge of a rooftop, holding a...
Zu kaufen unter der Bestellnummer CAT 27452 für 40,00 EUR (Details).
---
Revolution Road presents the first two conflicts between Britain and her American colonials in 1775 which ignited the American Revolutionary War. Two complete games are included, BOSTON TO CONCORD and BUNKER HILL. These are fast, tense battles. Card driven, area movement, low counter density, quick ...
Zu kaufen unter der Bestellnummer CPG 1038 für 72,00 EUR (Details).
---
SOVEREIGN OF THE SEAS is an uncomplicated war game centered on the naval aspects of the series of wars between England and the various European powers between 1756 and 1805 for dominance of the world's oceans.

The game depicts this conflict at a strategic level, with most operational and tactical...
Zu kaufen unter der Bestellnummer CPG 1047 für 120,00 EUR (Details).
---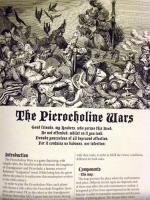 Discover brand new game mechanisms for tactical Modern Warfare!

Urban Operations uses blocks to simulate the Fog of War, and blocks rotation to show units hits.

3 campaigns (16 scenarios) including some famous fights:

Fulda - NATO vs Warsaw Pact (6 scenarios)
Mogadishu (6 scenarios...
Zu kaufen unter der Bestellnummer NUT 0004 für 106,00 EUR (Details).
---
WAR TO END ALL WARS

By 2821, the "Great Succession War" has ground to a halt, the participants seeking desperate respite and to forge a new peace and hope for mankind. Yet not everyone shares this ideal and soon secret machinations undermine the peace efforts and propel the Inner Sphere into a ne...
Zu kaufen unter der Bestellnummer CAT 35236 für 34,00 EUR (Details).
---
The Tower of London: home to ravens, Beefeaters and one of the most extensive collections of esoteric alien artefacts on Earth.

Under the stewardship of UNIT, The Black Archive is charged with finding, storing and understanding the weirdest and most powerful alien Gadgets that come to our planet....
Zu kaufen unter der Bestellnummer CU7 71128 für 38,00 EUR (Details).
---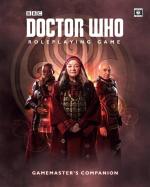 So you're the Gamemaster now?

Sitting in the Gamemaster's chair can be the most daunting job in roleplaying games. It is also the most rewarding. This book is here to help you get the most out of the experience.

The Gamemaster's Companion is a resource for you to use to run the Doctor Who Role...
Zu kaufen unter der Bestellnummer CU7 71121 für 40,00 EUR (Details).
---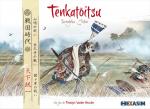 Sengoku Jidai Volume 2: The battles of Yamazaki, Nagakute and Sekigahara during Sengoku Jidai.

With Japan torn by war for decades, Oda Nobunaga, the first unifier, succumbs to the blows of his own vassal, Akechi Mitsuhide, in 1582. This event is an opportunity for Hashiba Hideyoshi, who defeats A...
Zu kaufen unter der Bestellnummer HXS 0014 für 66,00 EUR (Details).
---
Early in the morning on 20 May 1941, as 30,000 Commonwealth soldiers on Crete were finishing breakfast, hundreds of German transport aircraft—some towing gliders - rumbled over the Mediterranean island. The air above was suddenly filled with parachutes as thousands of elite German paratroops - Falls...
Zu kaufen unter der Bestellnummer MMP OPM für 178,00 EUR (Details).
---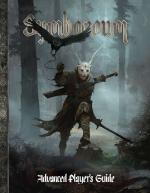 The chanting of the cultists came drifting with the breeze.

Dorael-Ri had tracked them all the way from the settlement of Merel, at the border of Davokar. A small, human child – one of few to survive the massacre – had asked how he dared to travel the woods alone. "In Davokar you are never alone,...
Zu kaufen unter der Bestellnummer MOD 51001 für 36,00 EUR (Details).
---
Your galaxies have expanded to the extent of known space. You overlap with your rivals and fight tooth and nail for fertile planets. Now it is time to extend the horizons. Now it is time to upgrade your ships to the limits of today's technology, and ready them with the brave pilots. Now it is time t...
Zu kaufen unter der Bestellnummer GLyG TEK08 für 30,00 EUR (Details).
---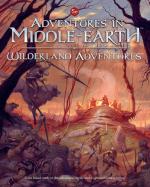 "There are no safe paths in this part of the world. Remember you are over the Edge of the Wild now, and in for all sorts of fun wherever you go."
A failed robbery, the daring of two Hobbit brothers, a terrible crime, the flight of the Elves, the affairs of Wizards, black treachery, an ancient threa...
Zu kaufen unter der Bestellnummer CU7 2302 für 38,00 EUR (Details).
---
Pandemonium is a survival horror tabletop game with miniatures. No zombies here, just classical horror with all kind of evil creatures and a lot of fun.

Collaborate with your partners in order to survive, but trust no one because all of them hide a dark past and a deadly secret.

You can explor...
Zu kaufen unter der Bestellnummer GAF PAN01 für 102,00 EUR (Details).
---
Warenkorb

Im Moment ist Ihr Warenkorb noch leer. Klicken Sie auf 'Kaufen' oder 'In den Warenkorb legen', um ihn zu füllen.
News