Kategorien
Kataloge
Service
Seitenabrufe

128927292 Seitenabrufe seit dem 30.06.2003
Willkommen im Fantasy En'Counter! Im Augenblick bieten wir 44821 Produkte in 10 Kategorien an. Wir wünschen viel Spaß beim Stöbern und stehen natürlich gerne zur Verfügung!
---
HexaCon 2019 vom 27.05. bis 02.06.2019 Da simmer dabei! Dat wird prima! (Cosims)

Das HexaCon 2019 fängt nächsten Montag an ...

Ab dem 27.05 (Nachmittag) ist auch der Fan'En Verkaufsstand wieder vor Ort vertreten! Alles weitere dazu hier!

Ihr findet uns wieder an gewohnter Stelle im Foyer (rechter Hand)!

FĂĽr alle die eventuell spezielle WĂĽnsche haben, gilt natĂĽrlich: 'Wer schreibt, dem wird geholfen'!

Zögert also nicht, den Warenkorb unserer page mit allem VOLLKOMMEN UNVERBINDLICH voll-zuknallen, was wir für Euch mitbringen sollten .... !

Auch wenn ich mal zwischendurch zurück nach Essen an den Schreibtisch muss, ist der Marcus gerne für Euch da und berät Euch in allen CoSim Fragen ...

Na dann "Spielt mal schön"!

Wir sehen uns nächste Woche ... Das Fan'En TEAM - Holger & Marcus
Immer in Bereitschaft - auch am Samstag, Sonntag, Feiertag, mitten in der Nacht - egal ... aber bitte mit Termin! (Allgemein)

Wir sind immer voll im Einsatz und erreichbar!
Am Samstag, am Sonntag, am Feiertag und auch mitten in der Nacht - Egal! -
Jeder Termin ist möglich ...

Wir legen jedem der etwas bei uns abholt, auch gerne noch ein kleines "Extra" in Form von ein paar Würfeln gratis mit dazu!

Egal was Ihr braucht um Eurem Spiel-Trieb zu frönen .....
Wir sind immer für euch da - Daher gilt weiter:
Auch ohne Ladenlokal ist jederzeit - also auch an Sonntagen, an Feiertagen oder auch mitten in der Nacht, ein Besuch möglich!
- nur ein TERMIN sollte unbedingt im neuen Lager vereinbart werden!
(dann aber gilt: 24 Stunden Service! / 7 Tage Woche!! / 365 Tage im Jahr!!!)

Bitte habt Verständnis dafür, dass ein Termin nur möglich ist, wenn vorab eine (vollkommen unverbindliche!) Ordermail eingegangen ist ....

Dazu einfach (wie gesagt - vollkommen unverbindlich!) den Warenkorb ordentlich voll machen, Wunschtermin mit angeben und die Bestätigung sowohl über die Verfügbarkeit der Artikel, wie auch des Termins abwarten - Dann klappt's auch!!

Immer für Euch da - Euer Fan'En Team
Tel: 0201 786877
oder: 0151 14233766
fanen@fanen.com
---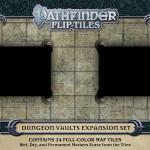 Some Dungeons Have Odd Angles!

Some dungeons are vaster that others! Next time your players are ready to delve into the deeper levels of labyrinthine dungeon vaults, they won't have to wait for you to draw every twisting wall and hallway. Pathfinder Flip-Tiles: Dungeon Vaults Expansion Set prov...
Zu kaufen unter der Bestellnummer PZP 4079 für 22,00 EUR (Details).
---
When the heroes spend their downtime carousing and one tavern just won't do, Pathfinder Flip-Mat: Tavern Multi-Pack has you covered. This set's four sides each feature a different tavern. Some of these taverns are smeared with grime and blood, other shine with the wealth of nations and pamper guests...
Zu kaufen unter der Bestellnummer PZP 30097 für 28,00 EUR (Details).
---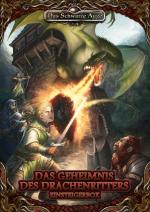 In der mittelreichischen Grafschaft Heldentrutz braut sich Unheil zusammen. Räuber, Orks und wilde Wölfe treiben ihr Unwesen und bedrohen Leib und Leben der friedlichen Bewohner der Grafschaft. Nur ein mysteriöser Drachenritter konnte bisher verhindern, dass in der Heldentrutz Chaos ausbricht. Do...
Zu kaufen unter der Bestellnummer ULI 25009 für 39,95 EUR (Details).
---
---

In Space Base players assume the roles of Commodores of a small fleet of ships. Ships begin docked at their stations and are then deployed to sectors as new ships are commissioned under your command. Use cargo vessels to engage in trade and commerce; mining vessels to build reoccurring base income; ...
Zu kaufen unter der Bestellnummer AEG 7032 für 40,00 EUR (Details).
---
This edition comes with a beautiful special finish.

Vampire: The Masquerade is the original and ultimate roleplaying game of personal and political horror.

You are a vampire, struggling for survival, supremacy, and your own fading humanity—afraid of what you are capable of, and fearful of ...
Zu kaufen unter der Bestellnummer MOD 51572 für 144,00 EUR (Details).
---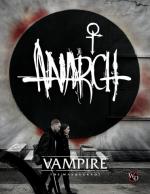 Welcome to a blood thriller on the streets of the modern nights. For centuries the Anarch Movement enjoyed an uneasy truce with the Camarilla, but no longer. Now, the Unbound refuse to bow to the sickening hypocrisy and tyranny of their former allies. Claiming the nighttime streets as their own, the...
Zu kaufen unter der Bestellnummer MOD 51576 für 52,00 EUR (Details).
---
War Chest is an all-new bag-building war game! At the start of the game, raise your banner call (drafting) several various units into your army, which you then use to capture key points on the board. To succeed in War Chest, you must successfully manage not only your armies on the battlefield, but t...
Zu kaufen unter der Bestellnummer AEG 7035 für 50,00 EUR (Details).
---
Hardcover Core Rules book

384 pages

"We live in a world where the sun has set."

KULT: Divinity Lost is a reboot of the highly acclaimed and infamous contemporary horror role-playing game "Kult", originally released in 1991. This anniversary version of the game features a completely ...
Zu kaufen unter der Bestellnummer MOD 51677 für 102,00 EUR (Details).
---
Guns kill, but so does the truth

Nightfall Games's classic 90s RPG "SLA Industries" is back in print!

As the original book was produced in 1993, with desktop publishing still finding its feet and digital archival options both rare and expensive, all the original scans and files were, ine...
Zu kaufen unter der Bestellnummer NFG 001 für 52,00 EUR (Details).
---
Triumph of Chaos: The Russian Civil War 1918-1921 v2 DELUXE! is a two-player card driven strategic board game wherein the players assume the roles of the RED (Communist Forces) and the WHITE (reactionary forces). This epic conflict resulted in the toppling of three centuries of Romanov rule and its ...
Zu kaufen unter der Bestellnummer COA 0502.2 für 128,00 EUR (Details).
---
Battle of Britain by Richard Borg, a remastering and upgrading of the classic, much loved old TSR classic. This upgraded version takes all the brilliant mechanics and features of the original game and adds new features to give an even more exciting and satisfying gaming experience, including new str...
Zu kaufen unter der Bestellnummer PSCG BoB010 für 74,00 EUR (Details).
---
Shadowrun: Crossfire is a cooperative deck-building card game for two to four players set in the gritty, cyberpunk fantasy world of Shadowrun.
Play a shadowrunner team and take on tough jobs such as protecting a client who's marked for death, shooting your way out of downtown when a run goes sour,...
Zu kaufen unter der Bestellnummer CAG 27700XC für 62,00 EUR (Details).
---
Anmerkungen:
Sammlerstück / Rarität
Modiphius Entertainment presents the John Carter of Mars Collectors Slipcase set. Contained within the wonderfully illustrated slipcase you'll find the John Carter of Mars: Adventures in the Dying World of Barsoom core rulebook and the Phantoms of Mars campaign book; Everything you need to take on t...
Zu kaufen unter der Bestellnummer MOD 51391 für 124,00 EUR (Details).
---
Lincoln is a fast-paced, light, two-player, card-driven strategy wargame set in the American Civil War that allows you to re-fight the entire American Civil War at a strategic level in under two hours.

Game play uses point-to-point movement and area control, hidden army strengths, and decks of ca...
Zu kaufen unter der Bestellnummer PSCG LIN001 für 52,00 EUR (Details).
---
Warenkorb

Im Moment ist Ihr Warenkorb noch leer. Klicken Sie auf 'Kaufen' oder 'In den Warenkorb legen', um ihn zu füllen.
Newsletter
News