Kategorien
Kataloge
Service
Seitenabrufe

114409820 Seitenabrufe seit dem 30.06.2003



Willkommen im Fantasy En'Counter!

Im Augenblick bieten wir 41154 Produkte in 10 Kategorien an. Wir wünschen viel Spaß beim Stöbern und stehen natürlich gerne zur Verfügung!
---
Time for CRISIS '16 (Tabletops / Miniaturen)

"CRISIS 16" - 5th November 2016

van 10.00u tot 17.00u - 10.00 a.m. to 5.00 p.m.

Where: HANGAR 29 Waagnatie Rijnkaai 150 2000 Antwerpen.

HOME OF CRISIS 2016.

"It's magnificant, but it's not war"

"C'est magnifique, mais c'est pas de guerre"

Continental Europe's foremost wargames convention.

Saturday 5th November 2016 in Antwerp (Belgium).

Toegangsprijs - admittance fee: 7 Euros.

Find us at booth 05a06 in Hall 1

"CRISIS", TSA's annual convention, is the flagship of the club's activities. Over the years, this convention has become the main venue for wargamers in Belgium and (one of) the biggest in continental Europe. Many, many visitors/participants are drawn to CRISIS each year, and dozens of the most important European manufacturers/traders are each year again prepared to travel hundreds of miles to attend and for good reason: most wargamers come to CRISIS with their entire hobby budget and go back home with very little money in their pockets, but a huge pile of goodies instead!

...and of course the Fantasy En'Counter will be there!

We will bring all the stuff you want or need, but appreciate if you could tell us in advance.

Just order through our website, use the shopping system (minimum order value: 20,- EUR) and put "CRISIS 16" in the notes field and we'll bring your order there.

more information about CRISIS on TIN SOLDIERS OF ANTWERP

Natürlich ist unser Lager nicht geöffnet, wir können ja nicht an zwei Orten gleichzeitig sein - aber schon ab dem folgenden Sonntag sind wir wieder für jede Terminabsprache zu haben (auch an Feiertagen!)

Euer Fan'En Team
Immer in Bereitschaft ... aber bitte mit Termin! (Allgemein)

Egal was Ihr braucht um Eurem Spiel-Trieb zu frönen .....

Wir sind immer für euch da - Daher gilt weiter:

Auch ohne Ladenlokal ist jederzeit - also auch an Sonntagen, an Feiertagen oder auch mitten in der Nacht, ein Besuch möglich!
- nur ein TERMIN sollte unbedingt im neuen Lager vereinbart werden!
(dann aber gilt: 24 Stunden Service! / 7 Tage Woche!! / 365 Tage im Jahr!!!)

Bitte habt Verständnis dafür, dass ein Termin nur möglich ist, wenn vorab eine (vollkommen unverbindliche!) Ordermail eingegangen ist ....

Dazu einfach (wie gesagt - vollkommen unverbindlich!) den Warenkorb ordentlich voll machen, Wunschtermin mit angeben und die Bestätigung sowohl über die Verfügbarkeit der Artikel, wie auch des Termins abwarten - Dann klappt's auch!!

Immer für Euch da - Euer Fan'En Team
Tel: 0049 201 786877
oder: 0151 14233766
fanen@fanen.com
---
---
Link des Tages
Wollt Ihr eure Site auch als Link anmelden? Und hier sind noch mehr Links.
---
Operational Matters: An OCS Guide. Contains the Guide and Sicily II, a 1-map redesign of OCS Sicily.

NOTE: the OCS Series Rulebook and Charts are not included; these can be downloaded from the MMP support website if you do not already have these. Operational Matters: An OCS Guide is a support boo...
Zu kaufen unter der Bestellnummer GAM 04-16 für 52,00 EUR (Details).
---
Body-building the Baron's way in Frankenstein's Bodies, a game in which players are surgeons competing to impress Frankenstein with the creations they make from the body parts available. Players have two laboratory benches on which to work and aim to collect body parts (cards) matched in terms of ge...
Zu kaufen unter der Bestellnummer YAY FB1001 für 46,00 EUR (Details).
---
Grangors neuer Stern am Kaufmannshimmel ist gefallen.

Die Investition in eine Fahrt zum legendenumrankten Südkontinent Uthuria machte Sumudan de Vries über Nacht zu einem der reichsten Männer an der Phecadimündung. Von den Patriziern geachtet, von den Kaufleuten bewundert und von Phex geliebt war...
Zu kaufen unter der Bestellnummer ULI 25314G für 14,95 EUR (Details).
---
Product Contents:

• 10 Kaladesh booster packs
• 1 card box
• Player's Guide with complete visual encyclopedia for Kaladesh
• 80-card basic land pack
• 1 learn-to-play insert
• 1 Spindown Life Counter
• 2 Deck boxes
Zu kaufen unter der Bestellnummer WOC 20786BD für 44,00 EUR (Details).
---
Planeswalker Nissa Revane gathers her forces to protect Zendikar from annihilation. Drawing on the power of the land itself, she summons mighty Elementals to overwhelm her foes.
Trapped on Zendikar for centuries, the demon Ob Nixilis will do anything to reignite his Planeswalker spark and escape. H...
Zu kaufen unter der Bestellnummer WOC 40177 für 24,00 EUR (Details).
---
The long awaited follow-up to the highly popular card driven game, Shifting Sands: The Campaign for North Africa, 1940–1943 (from MMP).

Festung Europa: The Campaign for Western Europe, 1943-1945 is a two player game simulating the Second World War in the European Theatre of Operations between ...
Zu kaufen unter der Bestellnummer CPG 1033 für 86,00 EUR (Details).
---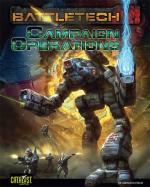 Forge your forces and prepare to fight any battle across the Inner Sphere! Campaign Operations completes the core rulebook series begun in Total Warfare. While previous rulebooks detailed game play at various levels—from a single MechWarrior, to a BattleMech company, to entire armies—this final volu...
Zu kaufen unter der Bestellnummer CAT 35007 für 40,00 EUR (Details).
---
The elemental forces of air, earth, fire, and water are among the most powerful in the multiverse, forming the basis of the material world and giving spellcasters and creatures capable of wielding them immeasurable influence. Now players and Game Masters can harness these powers for themselves by ex...
Zu kaufen unter der Bestellnummer PZP 9295 für 24,00 EUR (Details).
---
The Moloch attack on Omega had unforeseen consequences: Damage to the facility set three strange creatures free. They are the product of a secret genetic research project, code named "Dancer". Now, half-mad and with no control over their instincts, creatures begin fighting for survival in the post-a...
Zu kaufen unter der Bestellnummer POR 0720 für 10,00 EUR (Details).
---
Wenn man die nötigen Werkzeuge für eine Aufgabe nur auf nichtlegalem Wege Erlangen kann, ist es an der Zeit, den Schwarzmarkt aufzusuchen! Dieses Handbuch enthält Dutzende Gegenstände und seltene Zauber, die in normalen Geschäften nicht zu finden sind, Abenteurern aber doch von großem Nutzen sind. D...
Zu kaufen unter der Bestellnummer ULI 52044 für 12,95 EUR (Details).
---
Entführte Kinder, ungewöhnlich schlaue Trolle, eine geheimnisvolle Höhle, das Schicksal einer Hobbit-Gemeinschaft, das Erbe der Dúnedain und eine böse Macht, die unter den Hügelgräbern erwacht – sechs neue Geschichten, die im alten Land von Eriador spielen. Sechs Abenteuer, die auf eine Gemeinschaft...
Zu kaufen unter der Bestellnummer UWV 5008 für 34,95 EUR (Details).
---
Fallujah, 2004: Urban Assault in Iraq is a solitaire wargame system covering the Coalition fight to retake the city of Fallujah from Iraqi insurgents in 2004. This led to two battles, the first in April and the second in November. These became some of the biggest engagements of the Gulf War. The pla...
Zu kaufen unter der Bestellnummer DCG MoW23 für 36,00 EUR (Details).
---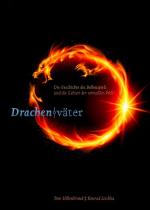 Anmerkungen:
Sonderangebot
> ACHTUNG: Die letzten Exemplare der ersten Auflage!!!! <

Millionen Menschen spielen "World of Warcraft", "Eve Online" oder "Farmville". Diese Abenteuer in virtuellen Welten gehen zurück auf "Dungeons & Dragons", das erste Rollenspiel. "Drachenväter" erzählt die Geschichte dieser Spiele von 1974 ...
Zu kaufen unter der Bestellnummer MuV EdOc14 für 30,00 EUR (Details).
---
Die Fundamente für ein Fantasy-Rollenspiel in der Tradition der klassischen Sword & Sorcery.
Die Fundamente für Abenteuer in einer uralten Welt, die von Geheimnissen und Gefahren durchdrungen ist und von Wahnsinn und Verlangen geformt wird.
Die Fundamente einer dramatischen Realität, wo jedermann ...
Zu kaufen unter der Bestellnummer UWV 5502 für 49,95 EUR (Details).
---
As everyone already knows, Fionna and Cake are the lovable, cute, and alternate-reality female versions of our heroes, Finn and Jake! Straight from the "Fionna and Cake" episode of the Adventure Time series on Cartoon Network, these characters have not only swapped genders, but Cake is now a cat. Me...
Zu kaufen unter der Bestellnummer CRYE 02117 für 20,00 EUR (Details).
---
The world above ground has become uninhabitable, humankind was forced to flee from the surface and find shelter in the seas. They are now trying to survive in this hostile environment, dealing with the species' degeneration, perpetual wars, monsters and very limited resources. And there is this grea...
Zu kaufen unter der Bestellnummer PZP POL01 für 90,00 EUR (Details).
---
Warenkorb

Im Moment ist Ihr Warenkorb noch leer. Klicken Sie auf 'Kaufen' oder 'In den Warenkorb legen', um ihn zu füllen.
News