Kategorien
Kataloge
Service
Seitenabrufe

111213981 Seitenabrufe seit dem 30.06.2003



Willkommen im Fantasy En'Counter!

Im Augenblick bieten wir 39397 Produkte in 10 Kategorien an. Wir wünschen viel Spaß beim Stöbern und stehen natürlich gerne zur Verfügung!
---
Castle Fest ! 31.07.15 - 02.08.15 ! (Allgemein)

Friday, Saturday and Sunday, the 31st of July to 2nd of August, it is "Castle Fest" Time!

please see:

Three days of absolute Fantasy!

Opening hours: 10:00 - 24:00 on Friday & Saturday

10:00 - 20:00 on Sunday

Location: Kasteel Keukenhof

2161 AN Lisse

The Netherlands

We could say you know the drill, but some of you may be new to the Castle Fest.

So here is how it works:

You preorder, or send suggestions of what you want to see at our booth and we'll bring it along!

IMPORTANT: We will severly cut back on the amount of RPG Books that we bring along on speculation alone. So be sure to tell us what you want to buy, or browse through, in that category!

> Please use our webshop, for your preorders - or your mail could possibly end up in our spam-filter. It happens, all the time. <

cu all in Lisse!

Cheers -

Your New Fan'En Team Alex & Holger
Immer in Bereitschaft ... aber bitte mit Termin! (Allgemein)

Egal was Ihr braucht um Eurem Spiel-Trieb zu frönen .....

Wir sind immer für euch da - Daher gilt weiter:

Auch ohne Ladenlokal ist jederzeit - also auch an Sonntagen, an Feiertagen oder auch mitten in der Nacht, ein Besuch möglich!
- nur ein TERMIN sollte unbedingt im neuen Lager vereinbart werden!
(dann aber gilt: 24 Stunden Service! / 7 Tage Woche!! / 365 Tage im Jahr!!!)

Bitte habt Verständnis dafür, dass ein Termin nur möglich ist, wenn vorab eine (vollkommen unverbindliche!) Ordermail eingegangen ist ....

Dazu einfach (wie gesagt - vollkommen unverbindlich!) den Warenkorb ordentlich voll machen, Wunschtermin mit angeben und die Bestätigung sowohl über die Verfügbarkeit der Artikel, wie auch des Termins abwarten - Dann klappt's auch!!

Immer für Euch da - Euer Fan'En Team
Tel: 0049 201 786877
oder: 0151 14233766
fanen@fanen.com
---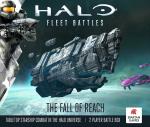 The Halo: Fleet Battles, The Fall of Reach two player battle box is the ultimate way for fans of the Halo Universe to recreate pivotal space battles between the stalwart forces of the United Nations Space Command (UNSC) and the relentless Covenant armada. Developed in close cooperation with 343 Indu...
Zu kaufen unter der Bestellnummer SPG HFBB01 für 116,00 EUR (Details).
---
Marvel Dice Masters: Age of Ultron is a collectible dice-building tabletop game designed by Quarriors! creators Michael Elliott and Eric M. Lang.

In this game, each player fields one of the superhero teams, with each hero — Rocket Raccoon, Groot, Captain Marvel, Daredevil, Kang and more — being r...
Zu kaufen unter der Bestellnummer WZK 71931 für 24,00 EUR (Details).
---
Abolish an Ancient Evil Threatening Devastation in this Adventure for the World's Greatest Roleplaying Game
Called by the Elder Elemental Eye to serve, four corrupt prophets have risen from the depths of anonymity to claim mighty weapons with direct links to the power of the elemental princes. Each...
Zu kaufen unter der Bestellnummer WOC 24360 für 60,00 EUR (Details).
---
In Keltia, you are one of the heroes of the Dark Ages in the time of Arthur, when Britain was still a land of legends. Take part in the great battles sung of by the bards. Travel from the court of kings to the boundaries of the Island of Beli the Great, perhaps even enter the mists of the Otherworld...
Zu kaufen unter der Bestellnummer CU7 1600 für 50,00 EUR (Details).
---
Delve into the occult secrets of psychic magic, mystic rituals, and esoteric sciences with Occult Adventures, the latest hardcover rulebook for the Pathfinder Roleplaying Game! Six new occult-themed character classes bring the vast treasures of occultism and mysticism to Pathfinder players like neve...
Zu kaufen unter der Bestellnummer PZP 1132 für 48,00 EUR (Details).
---
---
Link des Tages
Wollt Ihr eure Site auch als Link anmelden? Und hier sind noch mehr Links.
---
THE INFINITE FRONTIER

The last great undiscovered country is vast, wild, and weirder than you can possibly imagine. And it's nearby, waiting, accessible by the press of a button, or a simple gesture, or even just a thought. The Matrix holds a whole lot more than selfies and cat videos—it has arti...
Zu kaufen unter der Bestellnummer CAT 27006 für 50,00 EUR (Details).
---
Der Preis der Größe
Jeder Schritt, jeder Vorteil, jede Millisekunde zählt. Die Straßen der Sechsten Welt sind grausam, und wenn Runner hier überleben wollen, brauchen sie jeden Vorsprung, den sie herausholen können. Zum Glück ist Schattenläufer voll davon. In diesem Buch erfährt man alles über neue...
Zu kaufen unter der Bestellnummer PPV 45028G für 19,95 EUR (Details).
---
Empire of the Sun (EOTS) is Mark Herman's third card-driven design since he introduced the system to the hobby in We The People. EOTS is a strategic level look at the entire War in the Pacific from the attack on Pearl Harbor until the surrender of Japan. EOTS is the first card-driven game (CDG) t...
Zu kaufen unter der Bestellnummer GMT 0501-15 für 76,00 EUR (Details).
---
In early November 1942, American and British forces stormed ashore in French-ruled Morocco and Algeria, beginning a campaign to press the Axis into a small bridgehead around the ports of Tunis and Bizerte in Tunisia. The U.S. Army had its first exposure to combat in the European Theater, while fresh...
Zu kaufen unter der Bestellnummer APL 0327 für 80,00 EUR (Details).
---
A secret agent of A.R.K. has infiltrated a top secret Raxxon facility, attempting to complete three mission objectives before they escape — but they are hunted by genetically modified Raxxon Hunters. Players can choose which side they wish to join.

Specter Ops is a sci-fi, stealth ops game of hid...
Zu kaufen unter der Bestellnummer PHG SO01 für 52,00 EUR (Details).
---
Adventurer is a dirty word. You're a scoundrel, a villain, a wastrel, a vagabond, a criminal, a sword-for-hire, a cutthroat. Respectable people belong to guilds, the church, or are born into nobility. Or barring all that, they're salt of the earth and till the land for the rest of us. Your problem i...
Zu kaufen unter der Bestellnummer GHQ 8000 für 36,00 EUR (Details).
---
The latest Commands and Colours boardgame from the renowned designer Richard Borg with 162 high quality plastic miniatures from PSC.

The Great War, the latest adaptation of Richard Borg's Command & Colours system, brings the epic battles of World War 1 to the gaming table, allowing players to por...
Zu kaufen unter der Bestellnummer PSCG TGW01 für 96,00 EUR (Details).
---
Fern seiner Heimat lebt der kanalmarsianische Waisenjunge Kime auf dem Anwesen von Lord Feltam-Hithe, wo er auf illustren Dinnerpartys vor neugierigen Gästen zur Schau gestellt wird. Denn Kime stammt nicht nur von einem fernen Planeten, er besitzt zudem noch ein außerordentliches Talent: Seine Flugd...
Zu kaufen unter der Bestellnummer UWV 3106 für 9,95 EUR (Details).
---
The Star Wars®: Force and Destiny™ Beginner Game is the perfect entry into the Star Wars: Force and Destiny roleplaying experience for players of all skill levels.

With its complete, learn-as-you-go adventure, players can open the box, ignite their lightsabers, and explore their destinies as Forc...
Zu kaufen unter der Bestellnummer FFG SWF01 für 30,00 EUR (Details).
---
Warenkorb

Im Moment ist Ihr Warenkorb noch leer. Klicken Sie auf 'Kaufen' oder 'In den Warenkorb legen', um ihn zu füllen.
News